The
Team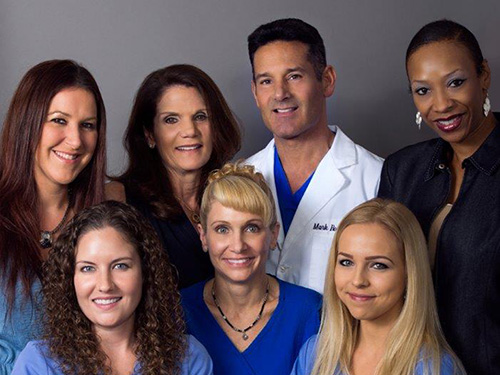 ---
Mark A. Rosenberg
Mark A. Rosenberg
Dr. Rosenberg is the founder and medical director of the AMT's Institute for Healthy Aging and Integrative Cancer Therapeutics, which together integrate traditional western medicine and the latest science with complementary and alternative medicine to optimize patients' health. Dr. Rosenberg received his undergraduate degree from the University of Pennsylvania and his doctorate in medicine from Georgetown University School of Medicine. He then completed his residency and board certification in emergency medicine in San Antonio, Texas, at Brooke Army Medical Center, where he was recognized with the "Teacher and Resident of the Year" award.

Dr. Rosenberg then began his career as an accomplished emergency physician and medical professor, first in the army where he achieved the rank of major, and then with a number of leading hospitals. However, after a decade of practice, he began to question some of the traditional standards of care that he had been taught in his medical training, because they were not meeting the needs of his patients.

Since that time over a decade ago, Dr. Rosenberg has become a leading researcher and clinician in the areas of healthy aging and integrated cancer therapy. He has dedicated his career to improving the aging process for men and women, as well as the care and outcomes for both early stage and terminal cancer patients. He and his staff have developed a reputation for solving aging and cancer challenges facing his patients that have not been successfully addressed by traditional medicine using the latest medical and nutritional science, as well as innovative therapies.

Dr. Rosenberg serves on the board of directors for the American Academy of Anti-Aging medicine, and is an advisor and lecturer for the academy, as well as the program director of the United States first Integrative Cancer Therapy Fellowship. In addition to being an astute clinician, Dr. Rosenberg is a research scientist, and is actively involved in the development of drugs and techniques to combat cancer, obesity, and age-related diseases. He holds a patent-pending on a unique drug for obesity, a novel nanoparticle, as well as a patent-pending for a cancer "cocktail," designed to specifically attack resistant cancer cells.
---
Jason Williams, MD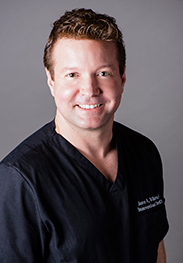 Jason Williams, MD
Dr. Jason R. Williams is a medical doctor and board certified radiologist and pioneer in minimally invasive, image-guided cancer therapies, especially Cryoablation combined with injection of immunotherapy into the cancer. He obtained his medical doctorate from Louisiana State University. He completed an internship in internal medicine, followed by a residency in radiology at the University of South Alabama. He was selected for the Radiological Society of North America research and fellow award in 2004. In 2006, he won a Telly award for a video explaining ablation of cancer. He speaks at numerous national and international conferences. Also, he has trained doctors on image-guided cancer therapy in the USA, Mexico and South Africa. Dr. Williams' research interest is in cancer immunotherapy combined with image guided ablation and gene therapy.
Contact
Email: drwilliams@cancerimmunebio.com
Cell: 305-846-6940
Office: 844-359-4201
Website: www.cancerablation.com